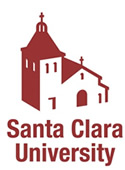 Other Insurance Products
Gallagher Student offers offers a variety of additional insurance products to address your specific insurance needs. For more information on each of these products, including cost, coverage & eligibility, please click the sign next to the product name.
Delta Dental - HMO Insurance Plan
---
Student Personal Property Protector Plus
---
Personal Property
Protect what's yours.
Learn More
The Value We Offer
Our plans are customized specifically for students, to ensure your experience on campus is a healthy, happy one.
Learn More
The Application Period for the Health Careers Scholarship Program is now CLOSED.
Gallagher Student Health & Special Risk
500 Victory Road, Quincy, MA 02171
Fax
617-479-0860