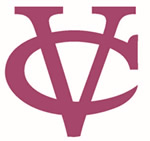 Claims Company Information
For information on general claims processing, please click the expand button:

Important Claims Payment Information
Who is my Claims Company?
HealthSmart Benefit Solutions is responsible for processing your claims. Their dedicated claims analysts and customer service representatives can address any questions you have on an outstanding claim or on how a claim has been paid.
Important Health Insurance ID Card Instructions
HealthSmart Benefit Solutions is responsible for processing your claims on behalf of your insurance company United Healthcare. Please follow these instructions to obtain your Health Insurance ID card:
1. Visit www.uhcsr.com/MyAccount.
2. If you have already created a UHCSR account, log in.
3. If you have not created a UHCSR account, click "Create New Account" and complete the registration process using your name, date of birth and Student ID number.
4. Once logged in, you will have access to ID cards, Claim information, EOBs and other plan-related information.
Note: If you do not have an ID card available on this website, it means that your coverage is not active or has not yet been processed.
Claim Form
A claim form is not required. However, you can download one by clicking on the following link:
Medical Claim Form
How do I contact HealthSmart Benefit Solutions?
HealthSmart Benefit Solutions
3320 West Market St., Suite 100
Fairlawn, OH 44333
You can call them toll-free at 877-349-9017, or contact them by email at akronclaims@healthsmart.com.
You can also register with HealthSmart myHealth in order to be able to review your claims online. To register, go to www.healthsmart.com and click on "I am a Student" to create your online account.

Gallagher Student Health & Special Risk
500 Victory Road, Quincy, MA 02171
Fax
617-479-0860
Customer Service
800-471-6936