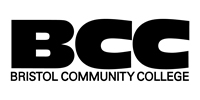 Claims Company Information
For information on general claims processing, please click the button.
Important Claims Payment Information
Who is my Claims Company?
Blue Cross Blue Shield of Massachusetts is responsible for processing your claims. Their dedicated claims analysts and customer service representatives can address any questions you have on an outstanding claim or on how a claim has been paid.
Blue Cross Blue Shield
800-241-0803
www.bluecrossma.com/wps/portal/members/my-account
How can I obtain claims information from Blue Cross Blue Shield?
Click on the following link: www.bluecrossma.com/wps/portal/members/my-account

Please note: To create an account with BCBS Member Services, you will need your Medical Plan Member ID number (found on your ID Card).
Personal Property
Protect what's yours.
Learn More
The Value We Offer
Our plans are customized specifically for students, to ensure your experience on campus is a healthy, happy one.
Learn More
Health Careers Scholarship
THE HEALTH CAREERS SCHOLARSHIP PROGRAM APPLICATION PERIOD IS NOW OPEN.
The deadline for submitting your online application is: May 7, 2018
Learn More
Gallagher Student Health & Special Risk
500 Victory Road, Quincy, MA 02171
Fax
617-479-0860