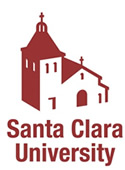 Claims Company Information
For information on general claims processing, please click the expand button:

Important Claims Payment Information
Beginning with the 2020-2021 policy year, Anthem Blue Cross is responsible for processing your claims. Their dedicated claims analysts and customer service representatives can address any questions you have on an outstanding claim or on how a claim has been paid.
Important Health Insurance ID Card Instructions

From your mobile device:
Go to the App Store or on Google Play and search for the StudentHealth app. Tap "Register Now" and follow these easy steps:
1. Enter your first name, last name, your StudentID number and your date of birth (mm/dd/yyyy) and then go to the next screen.
2. On the Credentials screen, select username (typically firstname.lastname) or us the assigned one.
3. Create a password. A password must contain at least six characters including both a letter and a number. Now you can Login with your username and new password.
From your computer: Go to: www.mobilehealthconsumer.com
1. Choose "Register Now"
2. Then follow steps #1 through #3 as listed above.
Claim Form

Usually, health care providers will bill Anthem Blue Cross for services you receive. This is the preferred procedure. However, if needed, you can download a medical claim form and submit it to Anthem.
How do I contact Anthem Blue Cross?
Anthem Blue Cross Life and Health Insurance Company P.O. Box 105370 Atlanta, GA 30348-5370 1-844-412-0752 (toll-free)

You can also register to access online claims look-up. To register, go to www.anthem.com/ca

For claims incurred during the 2019-2020 policy year please contact:
UnitedHealthcare StudentResources
PO Box 809025
Dallas, TX 75380-9025
1-866-948-8472
Email: GKClaims@uhcsr.com

Gallagher Student Health & Special Risk
500 Victory Road, Quincy, MA 02171
Fax
617-479-0860