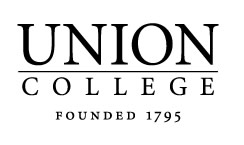 Pharmacy Network Information
The prescription drug program is available through the CVS Caremark Pharmacy Network (formerly called Advanced PCS). CVS Caremark's pharmacy network includes national retail pharmacies such as CVS, Walgreens, and Brooks, as well as local independent pharmacies. To locate a participating pharmacy, contact CVS Caremark at 1-877-542-3543 or visit, www.caremark.com.
.
Prescriptions must be filled at a CVS Caremark participating pharmacy. Show your ID card when filling a prescription to be charged the applicable copayments for your prescription drug program.
Personal Property
Protect what's yours.
Learn More
The Value We Offer
Our plans are customized specifically for students, to ensure your experience on campus is a healthy, happy one.
Learn More
The Application Period for the 2016 Health Careers Scholarship Program is now CLOSED (as of 5/7/2016).

Notify Me When the 2017 Scholarship Application is Released:
Gallagher Student Health & Special Risk
500 Victory Road, Quincy, MA 02171
Fax
617-479-0860