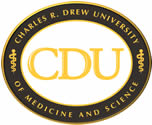 Pharmacy Network Information
Beginning with the 2019-2020 policy year the prescription drug program is available through the WellfeetRx Pharmacy Network. Wellfleet Rx pharmacy network includes national retail pharmacy chains as well as local independent pharmacies. To locate a participating pharmacy, call Wellfleet Rx at 1-800-575-7712 or visit http://www.wellfleetrx.com/students/formularies/.
To pay only a co-payment for prescriptions they must be filled at a BeRx participating pharmacy. Show your ID card when filling a prescription to be charged the applicable co-payments for your prescription drug program.
Click on the following link to view the BeRx formulary.
For the 2018-2019 policy year the pharmacy program was through the UnitedHealthcare Pharmacy Network. To locate a participating pharmacy, call United at: 1-855-828-7716 or visit www.uhcsr.com and click on "Student Health Insurance & Plans".
Gallagher Student Health & Special Risk
500 Victory Road, Quincy, MA 02171
Fax
617-479-0860