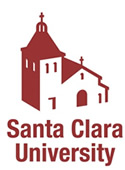 Pharmacy Network Information
Beginning with the 2020-2021 policy year,
The insurance policy is underwritten by Anthem Blue Cross Life and Health Insurance Company and is serviced by Gallagher Student Health & Special Risk. All claims should be directed to Anthem GA, PO Box 105370, Atlanta, GA 30348-5370. Ingenio RX can be contacted at 1-844-412-0752 or at www.ingenio-rx.com
During the 2019-2020 policy year, the prescription drug program was available through the Optum Rx Pharmacy Network. Optum Rx pharmacy network includes national retail pharmacy chains as well as local independent pharmacies. To locate a participating pharmacy, call Optum Rx at 1-800-880-1188.
Gallagher Student Health & Special Risk
500 Victory Road, Quincy, MA 02171
Fax
617-479-0860