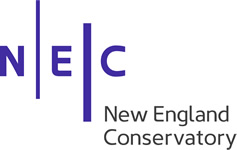 My Benefits and Plan Information
Frequently Asked Questions
2018-2019 New England Conservatory Frequently Asked Questions.pdf
2017-2018 New England Conservatory Frequently Asked Questions (2).pdf
Plan Information
2018-2019 New England Conservatory Subscriber Certificate.pdf
2018-2019 New England Conservatory Summary of Benefits and Coverage.pdf
2018 SHIP & MassHealth Premium Assistance Information BCBS.pdf
2017-2018 New England Conservatory Summary of Benefits.pdf
2017-2018 New England Conservatory Summary of Benefits and Coverage.pdf
2017-2018 New England Conservatory Plan Comparison Worksheet.pdf
2017-2018 New England Conservatory Pediatric Dental Certificate.pdf
2017-2018 New England Conservatory BCBS Certificate.pdf
Additional Benefits
For more information on additional benefits, please click the

sign next to the specific benefit.
On Call International
---
All documents are in .PDF format. In order to read or print a document, you will need to have Adobe Reader downloaded and installed on your computer. You may click on the image below to download Adobe Reader.

The Application Period for the Health Careers Scholarship Program is now CLOSED.
Gallagher Student Health & Special Risk
500 Victory Road, Quincy, MA 02171
Fax
617-479-0860