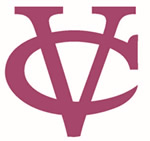 Student Health Center
Medical and Nursing Clinics
Diagnosis and treatment of the full range of medical problems
Evaluation of acute illness and injury
Routine physical exams, athletic physicals, tests and screenings
Ancillary services including laboratory, EKGs, and spirometry
Sexual health and wellness services
Immunizations (Flu, Hepatitis B, HPV, Meningitis)
Patient education and health promotion
Students are requested to make appointments in advance for non-emergencies, although walk-ins are accepted. There are nursing staff on site after clinic hours and at weekends with continuous medical staff on call coverage to deal with emergent problems.
Men's Health Service
Men's Health Services are available for individuals seeking information, healthcare, and/or support.
Women's Health Service
Routine annual gynecological exams, contraceptive and general counseling, evaluation of menstrual problems and sexual health, diagnosis and treatment of infections, and pregnancy testing. Monday through Friday, 9:00 a.m.–12:00 noon and 1:00–4:00 p.m. during the academic year.
Diagnostic Testing and Lab Work
Some tests and labwork are performed on site (including EKG evaluations and spirometry testing); others are sent to an outside lab and are billed to the student or his/her insurance company. X-rays, MRIs, and similar diagnostic tests are arranged by appointment at local facilities.
VCEMS – Vassar College Emergency Medical Service
Vassar College Emergency Medical Services (VCEMS) is a student run organization that is part of the Vassar Student Association (VSA). VCEMS is a National Collegiate EMS Foundation (NCEMSF) recognized EMS organization that serves all members of the Vassar College community and visitors to the campus during the academic year. VCEMS operates on weeknights from 5:00pm- 8:00am and on weekends from Friday 5:00pm-Monday 8:00am. VCEMS also provides extra coverage during large scale campus events. VCEMS response is through Campus Security by calling ext. 7333 (845-437-7333).
Visit this site: healthservice.vassar.edu/
Gallagher Student Health & Special Risk
500 Victory Road, Quincy, MA 02171
Fax
617-479-0860