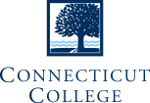 Student Health Center
Student Health Services
Student Health Services is a licensed, outpatient clinic attending to the immediate primary health needs of all matriculated Connecticut College students. Our purpose is to help students maintain optimal general health through the disciplines of physical and mental health, and health education around lifestyle choices. This is accomplished through a full-time staff and a variety of professional consultants in many disciplines. All professional services are delivered with attention to confidentiality. In the event of a serious illness or injury, parents or guardian will be notified at the discretion of the staff.
See the list of services we provide, and the Student Health Services price list (pdf). Please note: for most sick visits, students do not incur a fee.
All students at Connecticut College are required to have health insurance.
During the academic year, students may also contact the 24-Hour Toll-Free Health Line.
Although housed in the same building, Student Health Services is separate from the Student Counseling Services and maintains separate records. Counseling Services provides mental health evaluation, short-term treatment and crisis intervention, and referrals for mental health.
Visit this site: www.conncoll.edu/campus-life/health-and-counseling-services/student-health-services/
Gallagher Student Health & Special Risk
500 Victory Road, Quincy, MA 02171
Fax
617-479-0860