Meet the Gallagher Student Health Team
Teresa Koster
Division Chairman
In the Fall of 1994, Teresa Koster founded Koster Insurance Agency with the main goal of establishing an innovative insurance agency allowing her to combine more than two decades of experience in public health, managed care and insurance industries with her in-depth knowledge of student health insurance needs in the higher education community. In December of 2007, Teresa joined Koster Insurance with Arthur J. Gallagher & Co. This partnership created the Gallagher Koster Division, now known as Gallagher Student Health & Special Risk, a national practice specializing in student medical, sports and special risk insurance.
As Division President, Teresa oversees the program implementation and overall coordination of each of Gallagher Student's clients. Through Gallagher Student's partnership with the Arthur J. Gallagher Higher Education Practice niche, Teresa and her team assist Gallagher Student clients in managing the myriad of issues unique to the field of student health. Teresa serves as a National Practice Thought Leader, speaking publically at higher education association meetings, and has developed multiple presentations, webinars and white papers addressing the impact of the Affordable Care Act on college health plans.
Teresa is an avid supporter of the health, education and arts communities. In 2003, she founded the American College Health Foundation's Innovative Practices in College Health Fund, which awards two mini-grants to Student Health Centers to develop innovative practices that improve access to quality healthcare for students. She serves as a Board Member for her own Scholarship Program (the Health Careers Scholarship Program), on the Board of Directors for SquashBusters (an urban youth program), as a Trustee of Boston Conservatory, and on several Boards and Committees for the Greater Boston YMCA. Additionally, Teresa serves as a member of the President's Council for Berklee College of Music and is part of the mentor program at Berklee.
Peter Finney
Division President
Peter Finney is the Chief Operating Officer for Arthur J. Gallagher's Student Health and Special Risk Division; leading all operations, customer service, IT and finance work functions. He also oversees client and sales support services and works closely with the Division President to implement strategic goals and organizational objectives.
Peter is a career healthcare executive with extensive experience in health plan management. His expertise is business and IT service support and he has worked for several Fortune 500 and global managed services firms, including Perot Systems, Hewlett Packard/EDS, Dell and CGI leading the delivery of back office, outsourcing and consulting services. His clients include Harvard Pilgrim Health Care, Blue Cross Blue Shield of Rhode Island, Cigna and several state government health and human services agencies. Peter has also served in state government as the Deputy Director of Operations for the Massachusetts Medicaid Program (MassHealth) responsible for all provider and member service operations.
Peter started his career in healthcare as an account executive with the Matthew Thornton Health Plan (now Anthem Blue Cross Blue Shield) directing renewals and new business for the health plan's key client accounts. He has a lifetime of leadership experience, including nearly 30 years as an officer in the U.S. Navy and Navy Reserve.
Michele Bergonzi
Senior Vice President of Account Management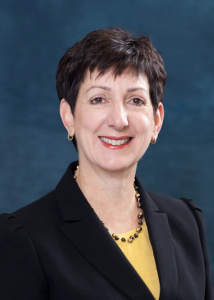 Michele Bergonzi began her health care career in the early HMO days, being one of the initial employees hired for a start-up Individual Practice Association HMO in eastern Massachusetts which provided tremendous opportunity and experience. Ten successful years later, Michele left this company and her position as Regional Sales Manager to pursue an MBA. Remaining in healthcare, Michele joined Neighborhood Health Plan, an inner-city community health center based health plan primarily serving the Medicaid market as Vice President of Sales and Marketing. Michele then enhanced her health care experience by holding marketing and sales positions in group long term care and workers compensation and at a data warehouse management company.
As Senior Vice President of Account Manager for Gallagher Student Health & Special Risk, Michele works directly with Teresa Koster, Division President to provide account management services and client support for Gallagher Student's key clients. Michele draws from her vast and varied experiences to develop the company's overall account management and implementation strategies to achieve the highest level of client satisfaction. Michele works with the Client Service Team to train and mentor the team to ensure consistency in the services provided to clients.
Ms. Bergonzi career in managed care and health care expands to 30+ years, with more than 15 years of experience directly involved in student health insurance. Ms. Bergonzi brings to Gallagher Student a range of experiences in diverse market segments with diverse clients and focuses her efforts on plan implementation and ongoing client management.
Dan Buckley
Division Vice President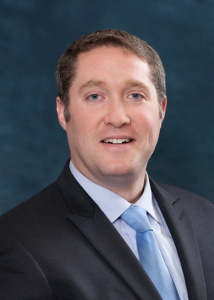 Dan Buckley currently serves as the Division Vice President at Gallagher Student Health & Special Risk, overseeing all of Gallagher Student's Sports & Special Risk accounts as well as assisting the Division President with strategic planning and growth for the company. Having previously served as Assistant Vice President and Senior Account Executive for Sports & Special Risk products, Dan remains dedicated to assisting his client schools in all aspects of their insurance programs including: policy renewal and general administration, and also works with his clients to train College & University personnel on the policy procedures and guidelines.
Competing as a Division I wrestler during college, Dan is well-versed in collegiate sports, sports injuries, and sports insurance.
Since Dan joined Gallagher Student, the Sports and Special Risk department has grown from just over a dozen clients to more than 150 Sports & Special Risk Programs. Dan's efforts working with his team towards streamlining the claims process for his clients have made Gallagher Student an industry leader on all lines of sports and special risk insurance. Gallagher Student's Sports and Special Risk team prides itself on easing the administrative burden for their clients by taking over many of the "paperwork" processes that athletic trainers and Athletic Business Managers have previously had to do themselves. In this way, our Sports & Special Risk Department makes the administration of the sports and special risk policies as efficient as possible.
Thomas Lew
Senior Director of Information Technology
As the Director of Information Technology, Thomas is responsible for all aspects of Gallagher Student Health & Special Risk's information technology including their website (gallagherstudent.com) and the nearly 200 student portals and micro-sites that support Gallagher Student's strategic partners and clients. Thomas and his team are responsible for development and support of Commander, the division's proprietary customer support system that facilitates online enrollment, waiver, and world class tools to provide integrated customer support to the company's partners and student enrollees.
Thomas has always enjoyed exploring innovative ways to use the Internet and new technologies. Before joining Gallagher Student, he was Vice President of IT and e-Marketing for TNT Vacations; an online travel operator focused on the Caribbean and Mexico from the New England area. Prior to TNT Vacations, he was Vice President of Operations for Neurometrix, a medical start-up company focused on delivering point-of-care medical diagnostics through real time information systems.
Thomas received a Bachelor of Science in Computer Science from Seattle University and earned his Masters in Business Administration from Boston College.
Jonathan Lamoureux
Vice President, Client/Customer Service and Enrollment
Jonathan joined Gallagher Student Health & Special Risk in 2008. He brings over 20 years experience in health insurance and customer service operations working for companies like Tufts Associated Health Plan, Perot Systems / Harvard Pilgrim, Partners Healthcare, and the Cross Country Group. Most recently, Jonathan was the President of Lamoureux Healthcare Solutions where he sold, implemented, and managed claims processing solutions located in Hyderabad, India. In addition, Jonathan holds a B.S. in Business Management and graduated Magna Cum laude from Emmanuel College in Boston, MA.
In his position Jonathan assists in management of strategic initiatives, operations and implementation of policies and procedures. He sets goals to support the company's growth objectives and establishes best practices, monitors staff production and development, and evaluates results to ensure that departmental /organizational objectives and operating requirements are met.
Scott Sullivan
Director of Finance
Scott joined Gallagher Student Health & Special Risk in 2009 and works as the company's Controller and head of the Finance Department. Scott comes to Gallagher Student from Citizens Capital, where he was the Chief Financial Officer and worked for 8 years. Prior to the work at Citizens Capital, Scott worked in accounting and finance positions at Citizens Bank, State Street Bank and Investors Bank & Trust. He has a Master of Science in Finance and a Bachelor of Science in Finance from Bentley University, as well as a Master of Business Administration from Nichols College. Scott is also a Certified Treasury Professional.
Scott and his team manage the billing, contracting, auditing, budgeting, corporate reporting and human resources functions for Gallagher Student.
Lawrence Healey
Assistant Vice President
Lawrence joined the Gallagher Student Health & Special Risk team in 2005. He is responsible for developing new business for college student accident and sickness programs for institutions across the country. Lawrence works closely with risk managers, health services and student affairs in developing opportunities to submit competitive proposals. He oversees relationships with the insurance underwriters, claims administrators and other vendors in the practice. He is responsible for new business growth as well as retention of his existing block of business. Additionally, Lawrence provides training and mentoring support to the Sale Team and other new members of Gallagher Student.
Prior to joining Gallagher Student, Lawrence worked at Blue Cross Blue Shield of MA for just over seven years, holding positions in customer service and account management. He also held previous positions at Tufts Health Plan (a local HMO in Massachusetts) in large group sales and account management for eight years, managing self-insured employee benefit programs.
Dean Sandonato
Special Products Account Executive
Dean joined Gallagher Student Health & Special Risk in 2011 as the Special Products Account Executive. Prior to working at Gallagher Student, Dean worked for Liberty Mutual as an Account Executive where he specialized in auto, home, and life insurance. Dean's experience as Account Executive in the insurance industry has been beneficial to his role at Gallagher Student.
Dean holds a Bachelor of Science Degree in Economics & Finance from Bentley University in Waltham, Massachusetts. During his tenure at Bentley University, Dean was a pitcher for the NCAA Division II Bentley University Baseball team of the Northeast-10 Conference.
At Gallagher Student, Dean manages a wide variety of insurance products including Study Abroad, International Students & Scholars, Student Accident, and Student Medical.
Julie Fobert
Senior Account Manager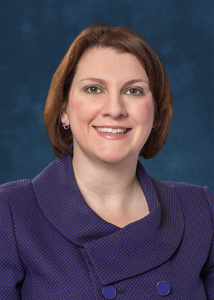 Julie Fobert works side-by-side with the Division President and Sr. Vice President of Account Management to coordinate the renewal process for Gallagher Student clients. She is responsible for collaborating with the Gallagher Student Client Service Department, insurance carriers and other partners to achieve an annual insurance renewal that balances coverage and cost for our clients and their students.
Ms. Fobert began her career with Koster Insurance Agency in 2003 where she originally managed the administrative process of renewals and new business. In 2007, Julie was integral in the process of transitioning Koster Insurance to be part of the Arthur J. Gallagher Corporation, and took on the role of Marketing Coordinator for the branch. In this role, she oversaw the administrative team for all sales & marketing opportunities, established Gallagher's presence at regional and national conferences, and managed the redevelopment of the branch website.
Her long tenure of working with senior management, our clients and carriers has made Julie well-versed in not only student health insurance, but also the myriad of products & services offered by Gallagher Student. Additionally, Julie is knowledgeable about the impact of Federal Health Care Reform and the changing insurance marketplace and prides herself on developing unique solutions to meet customer needs. In addition to managing individual school programs, she also manages several state insurance consortium programs.
Charlie Eisenbies
Sports & Special Risk Account Executive
Charlie Eisenbies currently serves as the Sports & Special Risk Account Executive at Gallagher Student Health & Special Risk, working with current and potential client Colleges and Universities across the country. By coordinating with the support team in the Sports & Special Risk department, Charlie ensures that everything is taken care of from renewals to day-to-day management. He also maintains relationships with the insurance underwriters, claims administrators and other vendors within the practice. This, combined with an understanding of the client's needs and difficulties, allows the Gallagher team the ability to provide the right plan for each client.
Charlie graduated Clemson University with a degree in Business Management. From 2008-2010, he worked for Gallagher Koster as an intern in the role of Client Service Analyst during his time in college. This experience provides a solid background and understanding of the Gallagher portfolio and the various processes within the organization. Before returning to Gallagher in 2014, Charlie had extensive account management experience as an Enterprise Account Executive at MRI Software and Ricoh Americas.
Dan Helbach
Sports & Special Risk Account Executive
Dan Helbach joined Gallagher Student Health & Special Risk in 2014 as a Sports & Special Risk Account Executive. Prior to working at Gallagher Student, Dan worked in both Insurance and Athletics. His insurance background includes working with Dempsey Insurance and the Independent Insurance Agents of Wisconsin. His athletics background includes positions in Major League Baseball, the National Hockey League and as an on-ice minor professional hockey official. He is also still active in the officiating community working youth, junior and collegiate games throughout New England.
Dan holds a Bachelor of Science in History & Political Science from The College of St. Scholastica in Duluth, MN and a Masters in Sports Industry Management from Georgetown University in Washington, DC.
At Gallagher Student, Dan manages a variety of student health & sports and special risk products working to fit the needs of K12 schools, NCAA & NAIA Athletics and Faith-Based Organizations.
Kelly Ethier
Sports & Special Risk Account Executive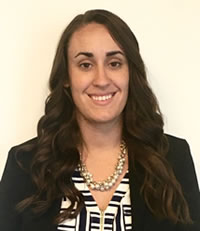 Kelly joined the Gallagher Student Health & Special Risk team in May of 2014. She maintains regular contact with stakeholders such as college and university staff, medical professionals, insurance carriers, parents, and students; allowing her to educate and train her clients on policy procedures and guidelines, as well as address any and all unique needs that they may be facing. Although this is her first role in an insurance setting she has quickly developed a comprehensive knowledge of this niche market as she is a valued resource and consultant for Gallagher Student's clients. In her first year with the company she began taking on more and more responsibilities ranging from account management to the renewal of policies, as well as implementing new strategic procedures within the Sports & Special Risk department.
Kelly graduated from Brandeis University with a B.A. in Sociology in 2012. During her time at Brandeis she was not only a valued member of the Women's Basketball team where she served as a two-year captain, but also was a S.A.A.C. member, Relay for Life Coordinator, and an Intramural Supervisor in the athletics department. After graduating from Brandeis, Kelly pursued and completed her M.A. in Sports Leadership at Northeastern University in 2014. Kelly's background in athletics allows her to be well versed in the insurance-related needs of collegiate-level athletic departments and enables her to tailor her communication skills to the educational needs of her client-specific audience.
Discover how you and your institution can benefit through a partnership with Gallagher Student
Contact us for more information about our selection of plans/coverage or if you have interest in receiving a proposal of services tailored to your institution.
Contact Us
Gallagher Student Health & Special Risk
500 Victory Road, Quincy, MA 02171
Toll Free
800-457-5599
Phone
617-770-9889
Fax
617-479-0860