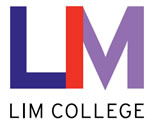 Claims Company Information
For information on general claims processing, please click the button.
Important Claims Payment Information
Who is my Claims Company?
Beginning with the 2016-2017 policy year, Christie Student Health is responsible for processing your claims. Their dedicated claims analysts and customer service representatives can address any questions you have on an outstanding claim or on how a claim has been paid.
How do I contact Christie Student Health?
Christie Student Health
info@cshplans.com
Phone: 866-639-3747
To check a claim status, click here to register or log into the Christie Student Health Portal: www.christiestudenthealth.com
How do I contact CIGNA?
If you need to submit a claim for reimbursement for the 2016-2017 policy year, mail to:
CIGNA
P.O. Box 188061
Chattanooga, TN 37422-8061
A claim form is not required. However, you can download one by clicking on the following link,
For claims incurred during the 2015-2016 policy year, please contact:
AIG Accident & Health Education Markets
P.O. Box 2647
Camden, NJ 08101-2647
Website: www.studentinsurance.com
Phone: 877-775-5430

The Application Period for the 2017 Health Careers Scholarship Program is now CLOSED (as of 5/6/2017).

Notify Me When the 2018 Health Careers Scholarship Application is Released:
Gallagher Student Health & Special Risk
500 Victory Road, Quincy, MA 02171
Fax
617-479-0860