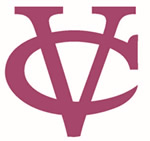 Pharmacy Network Information
The prescription drug program is available through the Express Scripts Pharmacy Network. Express Scripts pharmacy network includes national retail pharmacies such as CVS, Walgreens, Brooks, Eckert Drugs, as well as local independent pharmacies. To locate a participating pharmacy, call Express Scripts at 1-800-451-6245 or visit, www.express-scripts.com.
Click to download the 2020 Express Scripts National Preferred Formulary that provides a listing of prescriptions and applicable co-payments. For a listing of current excluded prescriptions, please click here.
Prescriptions must be filled at an Express Scripts participating pharmacy. Show your ID card when filling a prescription to be charged the applicable co-payments for your prescription drug program. If a prescriptions needs to be filled prior to receiving your ID card, you can pay for the prescription and seek reimbursement by completing a prescription drug claim form and submitting that and a pharmacy receipt.
A prescription drug claim form can be found by clicking here.
Mail Service Prescription Drug Program
Medications that are taken for a chronic condition can be filled for up to a 90-day supply using Express Scripts Mail Service Prescription Drug Program. Using the Mail Service Prescription Drug Program, a 90-day supply of a prescription can be filled with a co-payment that is 2 times the co-payment of a 30-day supply.
When you use the Mail Service Prescription Drug Program you will need to complete an 'Express Scripts By Mail' Order Form and mail it directly to Express Scripts along with your doctor's signed prescription form. After submitting your initial prescription, subsequent prescriptions can be filled by going online to www.express-scripts.com.
Express Scripts 90 Day Order Form
Prescription Override Option
For students who are traveling abroad and need to fill multiple months of a prescription prior to their departure, download the following information.
Gallagher Student Health & Special Risk
500 Victory Road, Quincy, MA 02171
Fax
617-479-0860