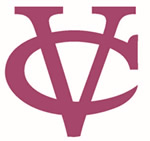 Welcome

Vassar College

Students
Attention Spring Students: The deadline to submit the 2021-2022 Vassar College Spring Waiver or Enrollment Form has been extended to January 31, 2022.
This site has been designed especially for you to provide information about the Student Accident and Sickness Insurance Plan.
You can download a plan brochure or Frequently Asked Questions, look for participating providers, learn more about further enhancements to your plan or additional products that are available to you. You can email Gallagher Student or click on the "Live Help" icon to get answers to any questions you may have on the coverage available to you.
Click on 'Account Home' to view your personal and dependent coverage information, edit your primary address, or generate a Verification Letter.
Gallagher Student Health & Special Risk
500 Victory Road, Quincy, MA 02171
Fax
617-479-0860