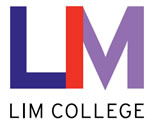 Welcome

LIM College

Students
This site has been designed especially for you to provide information about the Student Health Insurance Plan.
On this site you can:
Download a plan brochure or Frequently Asked Questions
Submit an enrollment/waiver form
Learn more about discounts and wellness services available to you
Email Gallagher Student or engage in live chat using the "Live Help" icon
My Account: Click on 'Account Home' to view your personal coverage information, edit your primary address.
The Application Period for the Health Careers Scholarship Program is now CLOSED.
Gallagher Student Health & Special Risk
500 Victory Road, Quincy, MA 02171
Fax
617-479-0860