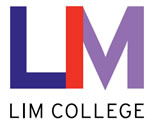 Welcome

LIM College

Students
Attention Students: The deadline to submit the 2015-2016 LIM College Annual Decision Form is September 30, 2015.
This site has been designed especially for you to provide information about the Student Injury and Sickness Insurance Plan.
On this site you can:
Download a plan brochure or Frequently Asked Questions
Submit a waiver form
Learn more about discounts and wellness services available to you
Email Gallagher Student or engage in live chat using the "Live Help" icon
My Account: Click on 'Account Home' to view your personal coverage information, edit your primary address.
Attention Enrolled Students- New for 15-16: In order to access your ID card you will need to create an account with AIG, click here to complete the account creation process.
The Application Period for the 2015 Health Careers Scholarship Program is now CLOSED (as of 5/9/15).

Notify Me When the 2016 Scholarship Application is Released:
Gallagher Student Health & Special Risk
500 Victory Road, Quincy, MA 02171
Phone
617-769-6030
Toll Free
877-220-2401
Fax
617-479-0860