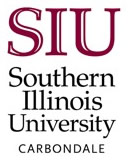 Welcome

Southern Illinois University Carbondale

Students
This site has been designed especially for you to provide information about the Student Health Insurance Plan.
On this site you can:
Review and download the Student Health Insurance Plan (SHIP) brochure, Frequently Asked Questions or SHIP Summary Description under "My Benefits and Plan Information"
Submit a waiver form
Learn more about discounts and wellness services available to you
Email Gallagher Student or engage in live chat using the "Live Help" icon.
The Student Health Insurance Plan provides health insurance coverage that complements the on-campus primary care services, covering off-campus services such as emergency room, hospitalizations, surgery, ambulance and specialty care. All students taking at least one on-campus course will be billed for the ACA-compliant Student Health Insurance Plan. Students must choose to either enroll or waive this coverage by the posted deadline. Students who do not actively enroll or waive by the posted deadline will be enrolled in the plan. The fee is non-refundable after the waiver deadline.
My Account: Click on 'Account Home' to view your personal coverage information, edit your primary address, or generate a Verification Letter.
Gallagher Student Health & Special Risk
500 Victory Road, Quincy, MA 02171
Fax
617-479-0860
Customer Service
888-538-0602