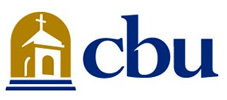 Welcome

California Baptist University

Students
Online Petition Process

If there were extenuating circumstances that prevented you from meeting the waiver deadline, you can submit an Online Petition to Waive after the Deadline form. To access this form, please click the Log In link at the top right to create a user account or log in with your existing credentials. Once logged in, click on 'Petition to Waive' under 'Student Access' and select the Petition Form.

The Petition to Waive process acts as a second level appeal for all students who missed the published waiver deadline. Submission of a petition to waive does NOT guarantee approval.

Please Note: Your Online Petition to Waive Form will be processed within 10 business days of receiving your eligibility from your college/university. Once your Petition to Waive has been processed, you may check the status online under "My Account".

Attention Students: The deadline to submit the Petition to Waive form is September 29, 2017.
Waiver Information Update for the 2017-2018 Fall Semester
This site has been designed especially for you to provide information about the Student Health Insurance Plan.
Health Insurance is required for the following student populations:
All traditional undergraduate students at CBU enrolled for 7 or more units.
All Nursing Students (Graduate, OPS, and Undergraduate)
Graduate Students in the Athletic Training, Physician Assistant and Speech Language Pathology programs
Students from these populations are automatically charged for and enrolled on the medical insurance provided through United Healthcare Student Resources. Benefit and plan information, provider look-up and pharmacy information are located on this website.
Students from these populations who have their own insurance or are covered through their parents can choose to "opt out" of the student insurance plan by completing the online Waiver form listed as "Student Waive" under the menu on the left of this page. The Fall 2017 Waiver Form will be available on May 15, 2017 and must be completed by 9pm on September 19, 2017 or you will be automatically enrolled on the plan.
International Students – (Graduate and Undergraduate) are automatically enrolled in the student insurance plan and are required to purchase the Student Health Insurance offered though United Healthcare Student Resources. International Students do not have the option to "opt out" of the student insurance plan.
Graduate, OPS and Part-time Students - CBU does not offer insurance to Graduate, OPS, and Part-time students (with the exception of Graduate Athletic Training, Physician Assistant and Speech Language Pathology students, Nursing students and International students)
Personal Property Insurance - In addition to health insurance, another insurance option you will find on this site is personal property insurance. For a small fee, students, faculty and staff can insure against loss resulting from theft, water, earthquake, vandalism and even accidental damage of personal property to include computers, cell phones, bikes, etc. Click on "Personal Property" on the right hand side of the page to find out more.
The Application Period for the 2017 Health Careers Scholarship Program is now CLOSED (as of 5/6/2017).

Notify Me When the 2018 Health Careers Scholarship Application is Released:
Gallagher Student Health & Special Risk
500 Victory Road, Quincy, MA 02171
Fax
617-479-0860