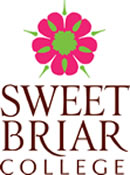 Welcome

Sweet Briar College

Students
ATTENTION: For those who are currently enrolled in the 2014-2015 Sweet Briar College Student Health Insurance Plan, the plan will end and be discontinued on 07/31/2015. For additional information, please click HERE.
Please note that coverage under the Sweet Briar College Student Health Insurance Plan will terminate on July 31, 2015.
Note for students currently enrolled in the 14-15 Plan: Your loss of coverage when this Plan expires on July 31st would be considered a qualifying event in order to join another insurance plan outside of their regular open enrollment period. To prove this loss of coverage with a printable PDF letter, log in to your account and choose the "Verification Letter" link from the My Account screen.
If you have any other benefit questions regarding your 14-15 health insurance plan, please contact the Customer Service Department at Gallagher Student Health & Special Risk.
The Application Period for the 2015 Health Careers Scholarship Program is now CLOSED (as of 5/9/15).

Notify Me When the 2016 Scholarship Application is Released:
Gallagher Student Health & Special Risk
500 Victory Road, Quincy, MA 02171
Phone
617-328-2349
Toll Free
877-220-6805
Fax
617-479-0860