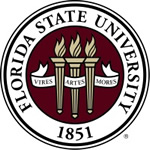 Welcome

Florida State University

Students
Gallagher Student is pleased to offer Florida State University students and dependents the option of purchasing Dental and Vision insurance through our partner, Ameritas Life Insurance Corp.
Dental Plan Information:
2020-2021 Rate: $29.99 monthly per individual
Vision Plan Information:
2020-2021 Rate: $8.78 monthly per individual
Enrollment:
Click the "Get a Quote & Enroll" button below and choose your school from the dropdown menu. Upon completion of enrollment, you will be provided links to your ID card and a copy of your policy. Coverage starts the 1st day of the following month after you enroll. Automatic payment is required on the 20th of each month to maintain coverage.
If you have questions, please call Ameritas/ACI Customer Service at 855-672-3232
Gallagher Student Health & Special Risk
500 Victory Road, Quincy, MA 02171
Fax
617-479-0860