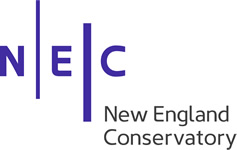 Student Health Center
New England Conservatory Health Services
Location
295 Huntington Ave, Room 309
Please call to reach a member of the staff or to schedule an appointment.
Phone: 617-585-1284
Fax: 617-585-1208
Hours of operation, academic year
Mon.-Wed.,Fri. 9am–4pm
Thursday 8:30am–5pm
Urgent walk-in visits without appointment—first come, first served, Mon. thru Fri. at 1:30pm, Mon. & Wed. at 9am

Health Center Staff
Dr. Eileen Reale
Medical Director

Leah McKinnon-Howe, MS, ANP-BC
Health Services Coordinator, Nurse Practitioner

Erin Simmons, MS, ANP-BC
Nurse Practitioner


Visit this site: www.necmusic.edu/student-life/health-services
The Application Period for the Health Careers Scholarship Program is now CLOSED.
Gallagher Student Health & Special Risk
500 Victory Road, Quincy, MA 02171
Fax
617-479-0860