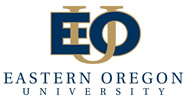 Student Health Center
EOU Student Health Center
Location and Hours
The Student Health Center, located on campus on the corner of 6th Street and 'L' Avenue, is staffed by a team of nurse practitioners employed by OHSU. The clinic's hours are as follows:
Monday-Friday, 8:30 am to 4:30 pm and closed for the lunch hour daily.
Fridays – the health center closes at 12:30pm.
Patient visits are by appointment only, walk-in service is not available.
Hours are subject to change, please call the Student Health Center at (541) 962-3524 for current office hours.
The clinic is closed on weekends, EOU vacations and holidays, and during the summer. Appointments can be made by calling (541) 962-3524.
A Wellness Coordinator is also available to provide health promotion activities and personal wellness counseling on the EOU campus.
The Student Health Center Access
All students registered for at least 6 credits with one credit or more being on-campus are assessed a mandatory student health fee which, in part, provides access to Student Health Center services.
Cost
There is no charge for individual illness-related visits for students who have paid the student health fee. The student health fee does not cover diagnostic studies, labs or medications (including preventative medicines or immunizations). Wellness visits (such as physicals exams) are also not covered by this fee. You will be charged at the time of service for any testing, treatment, or services related to any condition in the absence of sickness or injury.
Visit this site: www.eou.edu/health/
Gallagher Student Health & Special Risk
500 Victory Road, Quincy, MA 02171
Fax
617-479-0860