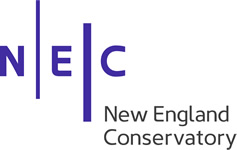 Voluntary Dental Enrollment
PLEASE NOTE: Students do NOT need to be enrolled in the Student Health Insurance Plan in order to purchase this Voluntary Dental Product.
Christie Student Health is pleased to offer New England Conservatory students a voluntary Dental PPO Plan through Altus Dental. The Altus products are designed with the unique needs of students in mind, offering low out-of-pocket costs and a focus on preventive care. The Altus Dental student plan covers preventive services, including cleanings, x-rays and exams, at 100%. Students will have access to the strong local network of more than 6,300 participating dental locations in Massachusetts, Rhode Island and southern New Hampshire. Plus, the national network offers students easy access to quality care across the country – even if they are far from campus. What's more, the dental program even extends coverage to students who travel abroad.
Learn more
Altus Dental is available to all New England Conservatory students enrolled during the annual enrollment period. The enrollment deadline is January 30, 2016.
PLAN SUMMARY: Review the dental plan summary. If you have questions, you may call Altus Dental at 1-877-223-0588. Please have the group number (Group #6680-0002) ready when you call.
LOCATE A DENTIST: Visit www.altusdental.com,log onto the Altus Dental website and use the online dentist directory to find a dentist in a location that's convenient for you, or to check if your dentist participates with Altus Dental.
Ready to enroll?
DOWNLOAD AN ENROLLMENT FORM: Click here to download and print the Dental Plan Enrollment form.
Complete and sign the form and mail it with payment to the address indicated on the enrollment form. Be sure to include your credit card information. The completed enrollment forms may also be faxed to 401-457-7240 or you can send an email to enrollment@altusdental.com.
Any application received after the deadline of January 30, 2016 will not be processed. We highly recommend you make a copy of your Enrollment Form before mailing or faxing..
ID CARDS: You will receive an ID card from Altus Dental within 10-15 business days of the receipt of your Enrollment Form by Altus Dental.
For Questions or Customer Service regarding the Altus Dental Plan after you've enrolled, please call 1-877-223-0588 to speak directly with an Altus Dental Representative.
Health Careers Scholarship
THE HEALTH CAREERS SCHOLARSHIP PROGRAM APPLICATION PERIOD IS NOW OPEN.
The deadline for submitting your online application is: May 7, 2018
Learn More
Gallagher Student Health & Special Risk
500 Victory Road, Quincy, MA 02171
Fax
617-479-0860