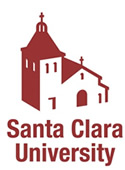 Claims Company Information
For information on general claims processing, please click the button.
Important Claims Payment Information
Who is My Claims Company?
UnitedHealthcare StudentResources is responsible for processing your claims. Their dedicated claims analysts and customer service representatives can address any questions you have on an outstanding claim or on how a claim has been paid.
How Do I Contact the Claims Company:
UnitedHealthcare StudentResources
PO Box 809025
Dallas, TX 75380-9025
1-866-948-8472
Email: GKClaims@uhcsr.com
Register for Online Claims Look Up at www.uhcsr.com
Providers will bill the claims company directly. In the event that you paid for services and need to be reimbursed, mail the original invoice, proof of payment, and a copy of insurance ID card to Student Resources. Medical claim forms are not required. Please retain a copy of all mailed documentation for your records. Approximately 30 business days are required to process a reimbursement for a medical claim.
Claim Form
A claim form is not required. However, you can download one by clicking on the following link:
Medical Claim Form
Personal Property
Protect what's yours.
Learn More
The Value We Offer
Our plans are customized specifically for students, to ensure your experience on campus is a healthy, happy one.
Learn More
The Application Period for the Health Careers Scholarship Program is now CLOSED.
Gallagher Student Health & Special Risk
500 Victory Road, Quincy, MA 02171
Fax
617-479-0860