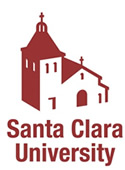 Gallagher Student Login
Attention: If you are looking to enroll in the SCU ISS Plan (i.e. J-1 Exchange Visitor), please go to the General ISS page to create an account by clicking HERE.
For the Student Health Insurance Plan, please follow the steps below to log in to your account:
Your username is your SCU email address
First-time users
: your
temporary
password is your 11-digit Campus ID Number found on your Access Card with
NO spaces
(i.e. mcooper@scu.edu, 00001234567).
USERNAME: mcooper@scu.edu
PASSWORD: 00001234567
Upon first logging in, you will be asked to
reset your password
. Instructions will be sent to your school email address. Once reset, you will be able to log in with your
new password
.
Returning Students
: You will use your previously created password to login. If you cannot remember your password, please click the 'Forgot Password' link below in order to reset it.
Parents: Click here for information on accessing your student's online account.
Gallagher Student Health & Special Risk
500 Victory Road, Quincy, MA 02171
Fax
617-479-0860