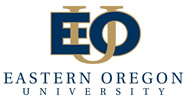 Customer Service
Contact Customer Service
Please use the menu below to select whether you'd like to submit a change of address, request an ID card, submit feedback on Gallagher Student, or ask a miscellaneous customer service question. One of our Customer Service Representatives will respond to you within 1-3 business days.
How can we help you?
Personal Property
Protect what's yours.
Learn More
Choosing Insurance?
Considering purchasing a high-deductible insurance plan instead of your school's sponsored plan?
Gallagher Student Health & Special Risk
500 Victory Road, Quincy, MA 02171
Phone
617-328-2318
Toll Free
877-349-9004
Fax
617-479-0860