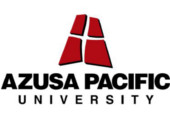 Forms and Applications
Enrollment Forms and Applications
2016-2017 APU Dependent Enrollment Form - Voluntary.pdf
2016-2017 Azusa Pacific University Student Enrollment Form--Artist Certificate Program.pdf
2016-2017 Azusa Pacific University Dependent Enrollment Form--Artist Certificate Program.pdf
Change of Name Request Form.pdf
If you are a graduate student or are a student enrolled in Practicum Training, an Internship, or a Special Program and you wish to enroll in the plan, you will need to complete the "Graduate Health Insurance Request Form" (located here: www.apu.edu/graduatecenter/download/) and submit it to the Graduate Center. If you have questions about enrolling, please contact the Graduate Center at 1-626-815-4570.
If you are a VOLUNTARY GRADUATE student please fill out the paper form. If you are a HARD WAIVER DOMESTIC UNDERGRADUATE, INTERNATIONAL STUDENT, OR VISITING FACULTY AND SCHOLAR student please enroll dependents electronically after logging in.
---
All documents are in .PDF format. In order to read and print your enrollment form, you will need to have Adobe Reader downloaded and installed on your computer. You may click on the image below to download Adobe Reader.

The Application Period for the 2017 Health Careers Scholarship Program is now CLOSED (as of 5/6/2017).

Notify Me When the 2018 Health Careers Scholarship Application is Released:
Gallagher Student Health & Special Risk
500 Victory Road, Quincy, MA 02171
Fax
617-479-0860