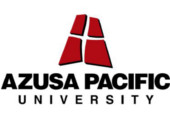 Gallagher Student Login
Your username is your APU email address. (i.e. jdoe00@apu.edu) and your temporary password is your 9-digit APU Student ID # (be sure to include any zero's at the beginning of your ID and do not include hyphens. i.e. 001234567).
Upon first logging in, you will be asked to reset your password. Instructions will be sent to your school email address. Once reset, you will be able to log in with your new password.
RETURNING STUDENTS: If you are a returning user, your password was changed to the password you previously chose. If you have forgotten your password, please click the 'Forgot Password' link to have a password reset link sent to your Azusa Pacific email address.
User Login
The Application Period for the 2016 Health Careers Scholarship Program is now CLOSED (as of 5/7/2016).

Notify Me When the 2017 Scholarship Application is Released:
Gallagher Student Health & Special Risk
500 Victory Road, Quincy, MA 02171
Fax
617-479-0860