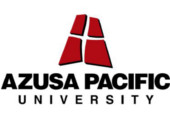 Gallagher Student Login/Register
If you are an UNDERGRADUATE STUDENT, please DO NOT fill out the form below to create a new account! Please log in using your APU email address as your username (i.e. jdoe00@apu.edu) and your 9-digit APU Student ID # as your password (be sure to include any zeros at the beginning of your Student ID and do not include hyphens. i.e. 001234567).

If you are a GRADUATE STUDENT, enrolled in PRACTICUM TRAINING AND INTERNSHIP/SPECIAL PROGRAMS, or a DOCTORAL STUDENT, you will need to create an account below.
Returning User Login
Health Careers Scholarship
THE HEALTH CAREERS SCHOLARSHIP PROGRAM APPLICATION PERIOD IS NOW OPEN.
The deadline for submitting your online application is: May 8, 2015
Learn More
Gallagher Student Health & Special Risk
500 Victory Road, Quincy, MA 02171
Phone
617-769-6050
Toll Free
800-406-4517
Fax
617-479-0860