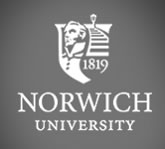 Welcome

Norwich University

Students
Online Petition Process

If there were extenuating circumstances that prevented you from meeting the waiver deadline, you can submit an Online Petition to Waive after the Deadline form. To access this form, please click the Log In link at the top right to create a user account or log in with your existing credentials. Once logged in, click on 'Petition to Waive' under 'Student Access' and select the Petition Form.

The Petition to Waive process acts as a second level appeal for all students who missed the published waiver deadline. Submission of a petition to waive does NOT guarantee approval.

Please Note: Your Online Petition to Waive Form will be processed within 10 business days of receiving your eligibility from your college/university. Once your Petition to Waive has been processed, you may check the status online under "My Account".

Attention Students: The deadline to submit the Petition to Waive form is November 18, 2020.
This site has been designed especially for you to provide information about the Student Health Insurance Plan.
On this site you can:
Download a plan brochure or Frequently Asked Questions
Submit a waiver form
Learn more about discounts and wellness services available to you
Email Gallagher Student or engage in live chat using the "Live Help" icon
My Account: Click on 'Account Home' to view your personal coverage information, edit your primary address, or generate an ID card.
Gallagher Student Health & Special Risk
500 Victory Road, Quincy, MA 02171
Fax
617-479-0860