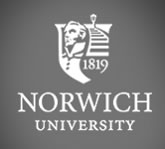 Gallagher Student Login
Attention Norwich University Students:

Registered students at the University are able to log in with their Norwich student email address (i.e. jsmith@stu.norwich.edu) as their user name and the password will be their Norwich Student ID#. The Student ID Number starts with 'A00' and contains 9 total characters (i.e. A00123456).

PLEASE NOTE: Currently, only RETURNING students can log in. If you are a new student, please check back later.
User Login
Forgot User Name?

Having difficulty logging in? Please click the live chat icon to the right or dial 800-404-9750 to speak to a customer service representative.
The Application Period for the 2015 Health Careers Scholarship Program is now CLOSED (as of 5/9/15).

Notify Me When the 2016 Scholarship Application is Released:
Gallagher Student Health & Special Risk
500 Victory Road, Quincy, MA 02171
Phone
617-769-6041
Toll Free
800-404-9750
Fax
617-479-0860