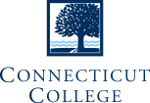 Gallagher Student Login
Attention Connecticut College Students:

* Your user name will now be your ABBREVIATED Connecticut College e-mail address. You will no longer use your full-name e-mail address to log in.

PLEASE NOTE: This change in user name only applies to those students who entered Connecticut College before fall 2014.

* If you are a new or transfer student, your user name will be the email given to you by the college.

* Your Password is your Student ID Number with an extra 0 at the beginning (i.e. 000123456)
User Login
Forgot User Name?

Having difficulty logging in? Please click the live chat icon to the right or dial 877-373-2405 to speak to a customer service representative.
Personal Property
Protect what's yours.
Learn More
The Value We Offer
Our plans are customized specifically for students, to ensure your experience on campus is a healthy, happy one.
Learn More
The Application Period for the 2016 Health Careers Scholarship Program is now CLOSED (as of 5/7/2016).

Notify Me When the 2017 Scholarship Application is Released:
Gallagher Student Health & Special Risk
500 Victory Road, Quincy, MA 02171
Fax
617-479-0860