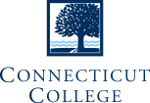 Gallagher Student Login
Attention Connecticut College Students:
* Your user name is your ABBREVIATED Connecticut College email address. You will no longer use your full-name e-mail address to log in.
PLEASE NOTE: This change in user name only applies to those students who entered Connecticut College before Fall 2014.
* If you are a new or transfer student, your user name will be the email given to you by the college.
* Your Password is your
Student ID Number with an extra 0 at the beginning
(i.e. 000123456)
First Time Users:
Upon first logging in, you will be asked to
reset your password
. Instructions will be sent to your school email address. Once reset, you will be able to log in with your
new password
.
Returning users
: If you are a returning user, your password was changed to the password you previously chose. If you have forgotten your password, please click the 'Forgot Password' link to have a password reset link sent to your Connecticut College email address.
Parents: Click here for information on accessing your student's online account.
User Login
Health Careers Scholarship
THE HEALTH CAREERS SCHOLARSHIP PROGRAM APPLICATION PERIOD IS NOW OPEN.
The deadline for submitting your online application is: May 5, 2017
Learn More
Gallagher Student Health & Special Risk
500 Victory Road, Quincy, MA 02171
Fax
617-479-0860