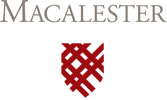 Gallagher Student Login
Attention Macalester College Students: Your user account has already been created by Gallagher Student and Macalester College.

Your user name is your Macalester College email address and your password is your 9-digit Student ID Number.
User Login
Forgot User Name?

Having difficulty logging in? Please click the live chat icon to the right or dial 1-877-320-4347 to speak to a customer service representative.
Personal Property
Protect what's yours.
Learn More
Choosing Insurance?
Considering purchasing a high-deductible insurance plan instead of your school's sponsored plan?
Gallagher Student Health & Special Risk
500 Victory Road, Quincy, MA 02171
Phone
617-769-6092
Toll Free
877-320-4347
Fax
617-479-0860