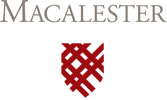 Gallagher Student Login
Attention Macalester College Students: Your user account has already been created by Gallagher Student and Macalester College.

Your user name is your Macalester College email address and your password is your 9-digit Student ID Number.
User Login
The Application Period for the 2016 Health Careers Scholarship Program is now CLOSED (as of 5/7/2016).

Notify Me When the 2017 Scholarship Application is Released:
Gallagher Student Health & Special Risk
500 Victory Road, Quincy, MA 02171
Fax
617-479-0860