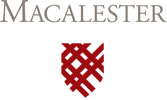 Gallagher Student Login
Attention Macalester College Students: Your user account has already been created by Gallagher Student and Macalester College.

Your user name is your Macalester College email address and your password is your 9-digit Student ID Number.
User Login
Personal Property
Protect what's yours.
Learn More
The Value We Offer
Our plans are customized specifically for students, to ensure your experience on campus is a healthy, happy one.
Learn More
The Application Period for the 2016 Health Careers Scholarship Program is now CLOSED (as of 5/7/2016).

Notify Me When the 2017 Scholarship Application is Released:
Gallagher Student Health & Special Risk
500 Victory Road, Quincy, MA 02171
Fax
617-479-0860