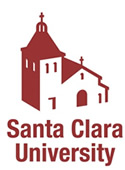 Student Health Center
Cowell Center
The Cowell Center offers a full range of medical and psychological services. Medical services include primary and specialty care, health promotion and disease prevention. Psychological Services include psychiatry, medication management, individual therapy, and group therapy.
Please click here to learn more.
Visit this site: https://www.scu.edu/cowell/
Protect what's yours.
Learn More
Our plans are customized specifically for students, to ensure your experience on campus is a healthy, happy one.
Learn More
The Application Period for the Health Careers Scholarship Program is now CLOSED.
Gallagher Student Health & Special Risk
500 Victory Road, Quincy, MA 02171
Fax
617-479-0860